Ariana Grande is dating 'Wicked' co-star Ethan Slater following split from husband
Singer Ariana Grande is dating one of her co-stars on "Wicked' costars following a split with from her husband Dalton Gomez.
Ariana and Ethan Slater who played Boq in the film adaption of the Broadway musical, started dating during production of the flick. This is coming after they were spotted next to each other as the cast of "Wicked" celebrated Michelle Yeoh's Oscar win in London.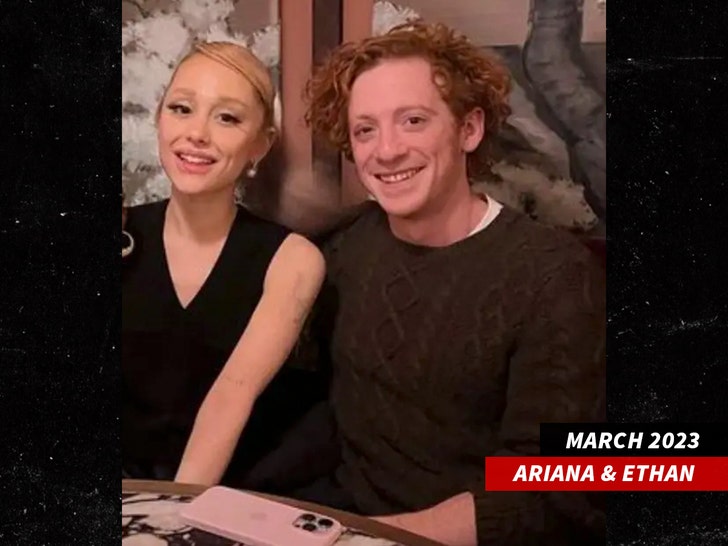 Ariana and Dalton are yet to file for divorce, but sources told TMZ that their relationship ended in January. They've remained friendly and it's been also gathered that Dalton is dating as well.
Ethan got married to singer Lilly Jay in 2018, and they welcomed a son last year. Ariana and Ethan did not start dating until after he separated from Lilly.
Ethan got his big break recently as SpongeBob Squarepants in the Broadway musical, for which he earned a Tony Award nomination.
The societies of the world would be still and motionless without the activities of humans{people} While the acts of some persons enhances positive developments of societies, others destroys humanity and the society. PeoplesActs News is an outstanding ground breaking NEWS website/Blog that encourages citizens to report ongoing activities of those in positions of authority and happenings in their environment. Using photos, text and videos, the Blog informs and prompts concerned citizens and activists all over the world, toact and formally denounce actions of those who uses their privileged positions to act in such a manner that destroys the fabrics of society. PeoplesActs News is published by GRUTOM Publications Company registered in Nigeria, with registration number LAZ. 072585
Please follow and like us:
0
0