U.S. : Trans influencer Rose Montoya banned from White House after going topless
Read Time:
1 Minute, 3 Second
Trans influencer Rose Montoya won't have another chance to take her boobs out at the White House as she's been banned for flashing her breasts at President Biden's Pride event.
This came after a footage of her going topless at Saturday's Pride party at the White House which she shared, went viral. 
Rose was an invited guest for Saturday's Pride celebration at the White House where she shook hands with Biden and later pulled down her white dress to expose her boobs on the South lawn, with the Truman Balcony and a Pride flag in the background. In the video, Rose is cupping her boobs and is flanked by a couple of shirtless men.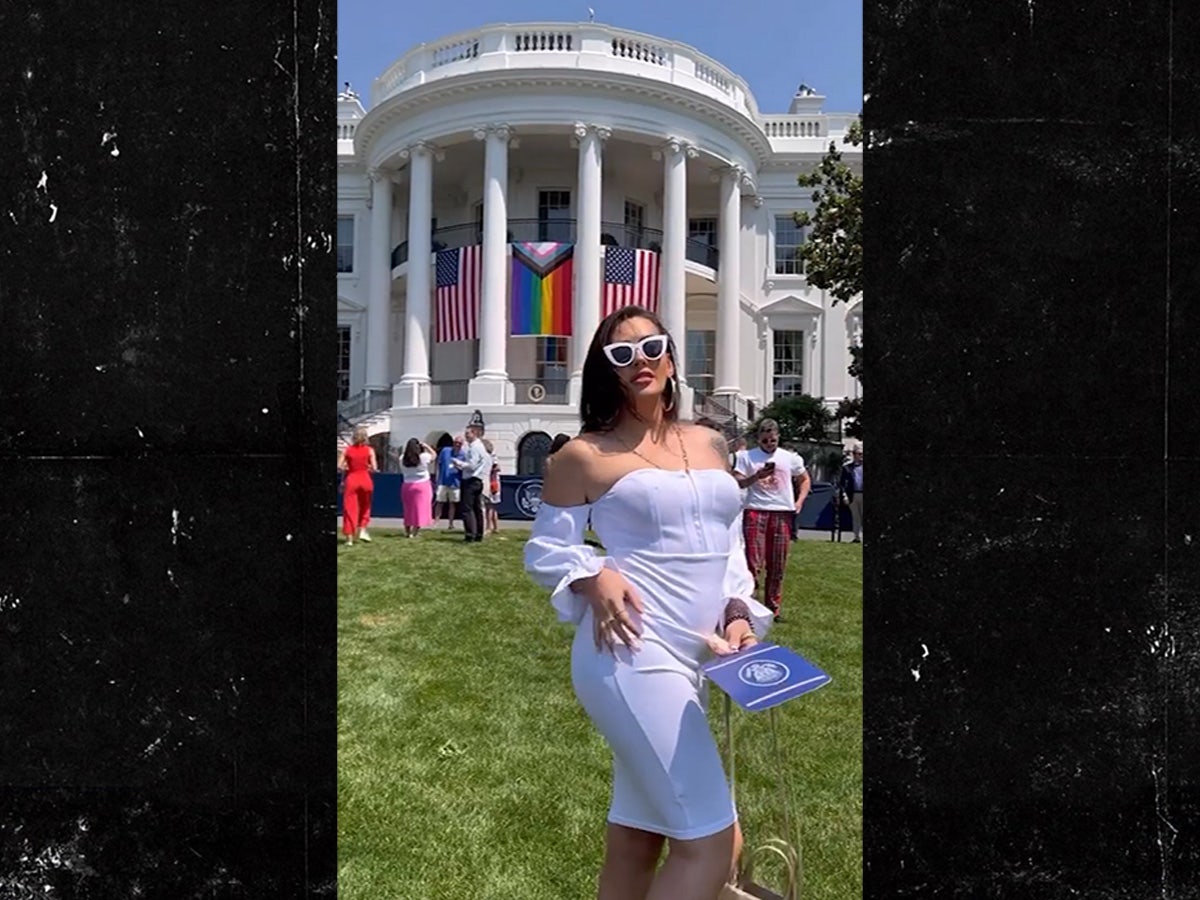 Ripping her apart over the video, a rep for the White House said;
"This behavior is inappropriate and disrespectful for any event. It is not reflective of the event we hosted to celebrate LGBTQI+ families or the other hundreds of guests who were in attendance. Individuals in the video will not be invited to future events."
Before handed the ban, Rose reacted to some social media backlash on Monday night, denying her actions were inappropriate and claiming that folks who have a problem with her going topless are just affirming she's a woman.
The societies of the world would be still and motionless without the activities of humans{people} While the acts of some persons enhances positive developments of societies, others destroys humanity and the society. PeoplesActs News is an outstanding ground breaking NEWS website/Blog that encourages citizens to report ongoing activities of those in positions of authority and happenings in their environment. Using photos, text and videos, the Blog informs and prompts concerned citizens and activists all over the world, toact and formally denounce actions of those who uses their privileged positions to act in such a manner that destroys the fabrics of society. PeoplesActs News is published by GRUTOM Publications Company registered in Nigeria, with registration number LAZ. 072585
Please follow and like us:
0
0