Has "Somebody's Son" Found Tiwa Savage ? – Tiwa Savage opens up about romantic kiss with rumored lover in Brazil
"Don't put me in trouble" – Tiwa Savage opens up about romantic kiss with rumored lover in Brazil
Popular Nigerian singer and Queen of Afrobeats Tiwa Savage, has broken the silence regarding a viral photo of her kissing a man in Brazil.
The drama started after Tiwa Savage shared the photo via her official Instagram account and netizens asked if he was her new lover.
Tunde Ednut reposted the same photo with a caption that suggested the same, but Tiwa quickly debunked the speculations.
"Hmmmmmmmmmmm! Is Tiwa hinting us?" Tunde wrote.
Tiwa Savage, reacting to the post stated that the picture was just for content.
"Tundeeee you just wanna put me in trouble sha. It's just content, Abeg oooo," she said.
See the post below: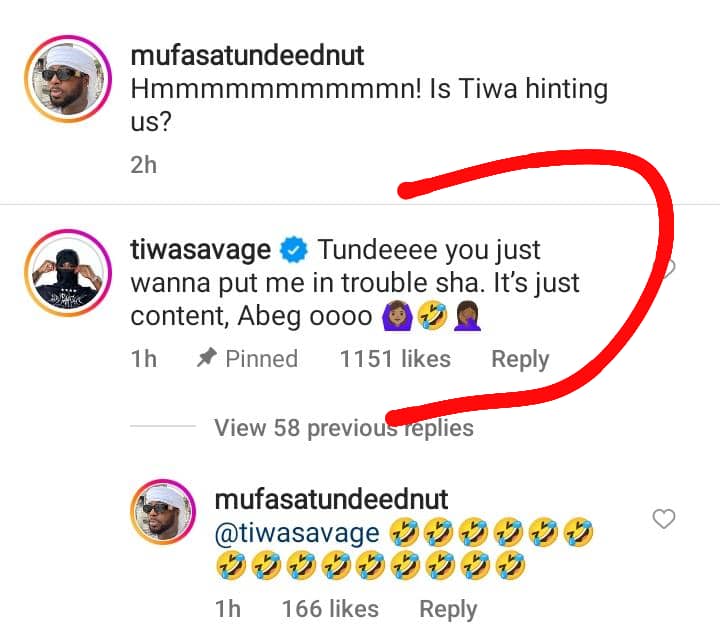 The societies of the world would be still and motionless without the activities of humans{people} While the acts of some persons enhances positive developments of societies, others destroys humanity and the society. PeoplesActs News is an outstanding ground breaking NEWS website/Blog that encourages citizens to report ongoing activities of those in positions of authority and happenings in their environment. Using photos, text and videos, the Blog informs and prompts concerned citizens and activists all over the world, toact and formally denounce actions of those who uses their privileged positions to act in such a manner that destroys the fabrics of society. PeoplesActs News is published by GRUTOM Publications Company registered in Nigeria, with registration number LAZ. 072585
Please follow and like us:
0
0