E.Jean Carroll's rape claims against Trump : We Won't Call Witnesses -Trump Lawyers
Read Time:
3 Minute, 40 Second
NEW YORK (AP) — Donald Trump's lawyers said Wednesday that they will not call any witnesses at the New York civil trial arising from writer E. Jean Carroll's claims that the former president raped her in the mid-1990s.
Trump lawyer Joseph Tacopina said they decided not to put on a defense case after learning that health issues were preventing their expert witness, a psychiatrist, from testifying. Tacopina previously disclosed that Trump would not testify at the trial, in federal court in Manhattan.
Carroll's lawyers said they could finish presenting their case on Thursday.
They listed five remaining witnesses, including a former People magazine writer who says Trump pinned her against a wall and forcibly kissed her at his Mar-a-Lago mansion in Florida in 2005, an allegation he denies.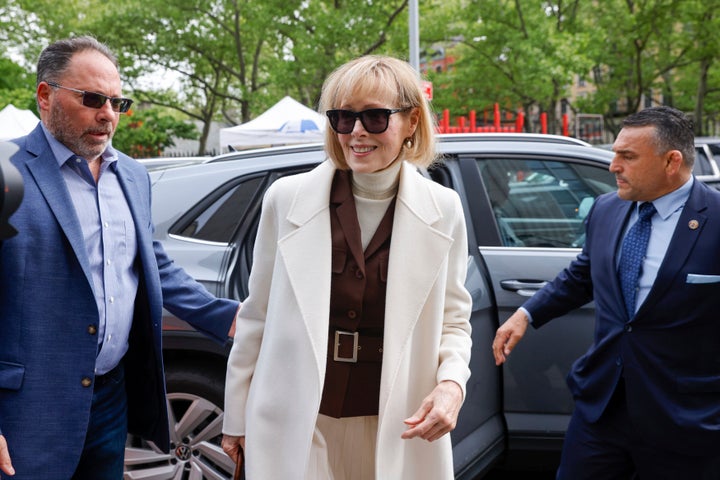 They also plan on playing excerpts of a sworn deposition that Trump gave in connection with Carroll's lawsuit, as well as a the 2005 "Access Hollywood" tape in which Trump boasted about grabbing women's genitals.
Trump denies ever touching women against their will and has said that Carroll's claims are politically motivated attempts to smear his reputation and deny him the White House.
His lawyers attacked Carroll's credibility through exhaustive cross-examination, questioning why she didn't scream out for help during the alleged attack and why she never went to police.
A psychologist testifying on Carroll's behalf testified Wednesday that it's common for rape victims to fall silent and blame themselves.
The case isn't being heard on Fridays, meaning that jurors could hear closing arguments and start deliberating next week.
"I think you can reasonably expect to get the case early next week," Judge Lewis Kaplan told jurors.
Earlier Wednesday, a clinical psychologist hired by Carroll's lawyers testified that Carroll shows common signs of trauma and has been able to move on with her life in part by blaming herself and leaning into her exuberant public persona.
Psychologist Leslie Lebowitz said Carroll has avoided intimate relationships, sometimes shutting down during dates, and often finds herself fending off "intrusive memories" of what she says Trump did to her in a dressing room at a luxury Manhattan department store.
Testifying for a second day, Lebowitz relayed decades of clinical expertise and her observations of Carroll during interviews in preparation for trial. Carroll testified last week that Lebowitz is the only mental health professional she's spoken with since the alleged sexual assault.
"For many years, she just simply blamed herself for the assault, thought she just did something stupid and that's why it happened," Lebowitz said.
For 17 years, Carroll did not speak publicly about the event. But in a 2019 memoir, she described how a sometimes flirtatious chance encounter with Trump at the store in spring 1996 ended with violence when Trump cornered her in a dressing room after they challenged each other to try on a piece of lingerie.
Carroll is an "extremely resilient person," Lebowitz said, explaining that her persona as a popular Elle magazine advice columnist and her Midwest upbringing combined to lead her to try to keep her experience with Trump secret.
"It made her feel she was worthless. She felt degraded, diminished," Lebowitz said. "Ms. Carroll, like most of us in many ways, doesn't want to be a victim, doesn't want to be pitied. But more than most people, she is fiercely identified as … the person who can march on … and put it behind you."
Still, the psychologist said, there were times when she was nearly overcome with her memories, like when she first saw a trailer for Trump's TV show, "The Apprentice."
"She became so flooded with memories, feelings, a sense of panic, that she actually lost her capacity to speak," Lebowitz said.
Lebowitz said Carroll sometimes "experiences intrusive physical remembrances" in which memories of the assault come "spooling like a video before her."
At one point, Lebowitz said, she was speaking with Carroll and noticed that "she began to squirm in her seat because she was experiencing Mr. Trump's fingers inside of her or what she alleges to be Mr. Trump's fingers inside of her."
Please follow and like us: